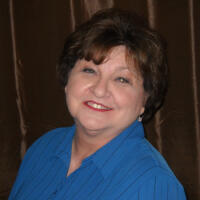 Barbara Weathers
Barbara Weathers has served as an Elder of Christian Family Fellowship since 1999 and has been a faithful member of CFF since its' inception. She brings strong leadership in the area of intercessory prayer and prophetic ministry. She continues to lead the Intercessory Prayer Team as she has for numerous years.
Barbara is the mother of three, the grandmother of ten and a growing number of great-grandchildren, all who share a vital role in her heart and life. Her oldest grandson is currently serving in Afghanistan.
After a trip to India several years ago, a love for missions and missionaries was born in her heart.