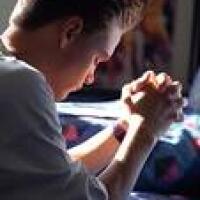 Youth
We at CFF believe that our youth are not the church of tomorrow, but rather the church of Jesus Christ today, right now.  God is moving in the hearts of our young people as they are growing in the revelation and knowledge of Him.   He is no respecter of persons, and the miraculous power of Jesus Christ is becoming evident in their lives. It is our goal to connect young people with Jesus Christ and for them to become sold out for the purposes of Him. Unafraid and unashamed of the gospel, it is the power of God unto salvation.
Throughout history God has used young people to carry out His divine purpose.  This generation of youth is no exception.  God has given them special gifts to build up and establish His Kingdom.
We at CFF recognize and celebrate the ministry of our Youth. You are invited to join us as we meet Wednesday nights at 7:00 for a word that is relevant in a world of confusion. We participate in Youth conventions, summer camp and fun outings. This is fellowship that will change your life.
Ages 13 to 18 years