Our Harvest
Posted on May 26, 2012 by Dean Turner
Pastor often talks about seed, time, and harvest. And the principle is so true. You plant the seed, then after a time, there is a harvest. There are a couple of other aspects about this principle that Pastor has mentioned, too. One is that where you plant your seed, there is a harvest in that field. This is true in the natural isn't it? I don't plant seed in my neighbor's garden and then the crop comes up in my flower bed. That would be ridiculous.
 The other aspect is one we have been experiencing in our lives for a number of years now. This one is about naming your seed, or maybe better, calling in a specific harvest. I am not sure about how this is supposed to work, or if it is a combination of faith and sowing. Only thing I know is that has been working in our lives. Let me give you some examples of what I mean.
 In 2007 while we were still in Russia, we were encouraged to sow a seed into a ministry in South Africa which had been a blessing to us. They were on satellite, and we really received a lot, much of it life changing. This was the first time we really named our harvest. We gave a special offering for the ministry, and we asked the Lord for our debts to be paid off. This was about February. Later that spring, maybe April, we named another harvest. We asked the Lord about a house of our own. By the summer, all of our debts were paid off. By September, we had been given the house, and in March, a year later, we were living in it.
 It really works. But I want to caution you about something. We have realized that this has worked because everything we have asked for was first according to the Word, second it was a need that we had. Rom. 13:8, tells us to owe no man except to love him. So getting out of debt is scriptural, isn't it?
 What about the house. The main cry of my heart was that I had nothing to leave my children as an inheritance. Prov. 13:22, tells us that a good man leaves an inheritance for his children's children.  We were getting older, and it was looking more and more impossible. Plus, we needed a place come to, to rebuild and rejuvenate between our travels. God loves us, and is so faithful. He saw the cry of our hearts, and he answered. We sowed the seed, named our harvest, and God supplied. (Some might say this about the situation: You also sowed a seed when you first began missionary work. Yes, we did sell our house, sold or gave away everything else, and put the money in getting started overseas. But even though we did this, we did not deserve anything! I am telling you that God didn't owe us anything for it – He just loves us, and is faithful.)
 I want to give you one more example of this principle. Last year (April, 2011), we sowed a seed into someone's life and ministry. And Doris and I agreed that the harvest we desired was to pay off our car, and to be debt free again. So the ones we gave the offering to agreed with us in prayer, and we left it alone.
 It is interesting how harvests come into our lives. The two I shared about already came supernaturally, we did nothing but receive them. We would like all of them to come that way, wouldn't we? But this next harvest was different. I have heard Pastor quote something Pastor Jerry Edmon says. Sometimes the harvest or answer comes in the form of overalls – or work.
 Last October, I received a telephone call asking me if I was interested in a contract job beginning in January that would last for three months. I felt strongly to apply for the position. I didn't know why, but I went ahead and did it. God knew what was coming. The next few months were going to be full of uncertainty, and we wouldn't be able make any plans for trips.
 I am sure glad the Lord knows everything, and has made provision for it all. Even though we think things are not working – especially when it is not going the way "we think" it should be – we can know for sure that God is working in every situation we are facing. The keys are first to stop "fretting" about it, and then, find where God is working in it. Next, cooperate with Him. Easier said than done! God often works in our life in a way we totally didn't expect. (Not expecting can be a big problem, can't it?)
 God was working! A couple of weeks into the job, Doris asked me if this could be the answer to our prayer – and it dawned on me – this is our harvest on the seed we had sown to get out of debt. The answer, or harvest, had come in the form of an opportunity we had not expected. I worked from Jan. 6th to April 11th. (Except for three of the weeks). It was an interesting job, and a good, learning experience.
 Best of all, after tithes, the income was just enough to pay off all our debts, and get a couple of things for the house, plus some more seed to sow.  Eleven months from the time we sowed our seed, the harvest came. In March, we paid off our car (more than three years of payments), and were debt free again. I guess we can call this a supernatural thing, too.
 God knew this time of uncertainty about Matthew was coming in our lives – and He used this time to show Himself faithful. Without this debt hanging over us, we now can do more for the Kingdom of God than before. Thank you Father.
 I am sharing this with you to encourage you that seed, time, and harvest does work. And if you have a need and ask for a specific harvest, in faith, according to the Word, He does it.
I John 5:14-15, 14 "Now this is the confidence that we have in Him, that if we ask anything according to His will, He hears us.
 15 And if we know that He hears us, whatever we ask, we know that we have the petitions that we have asked of Him".
 But also, James 4:3 says, "You ask and do not receive, because you ask amiss, that you may spend it on your pleasures."
 God knows our heart, and if our heart is pure, our motives will be right. It is a joy to sow seed. Not just to get something, but because we love our God, and want to see His Kingdom expand. But on the other hand, we also can enjoy the results – our harvest!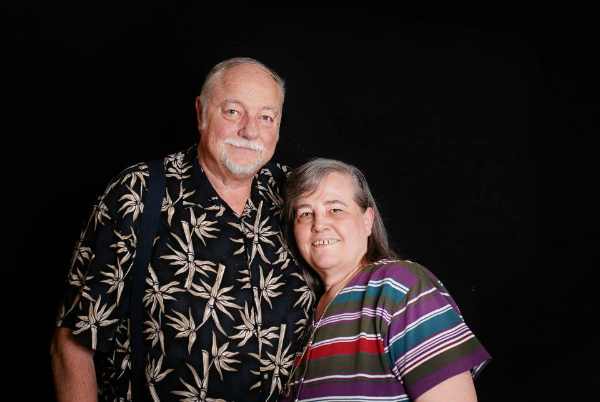 Download Audio Message
PC Users
Right click this link and select "Save Link As".


Mac Users
Click on this link while holding down the "Control" key and select "Save File As".
«

Back to Blog